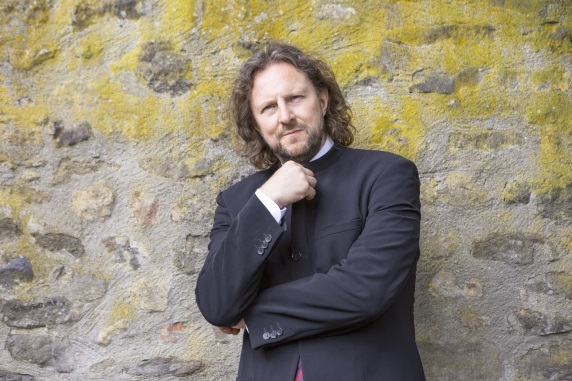 JURI GILBO
Principal Conductor & Musical Director
Born in St. Petersburg in 1968 with German-Russian-Ukrainian roots, he has been similarly shaped by the musical traditions of Eastern and Western Europe and has long been one of the most exciting talents of his generation. Juri Gilbo received music lessons at the age of four focusing on violin and viola. He studied at the historical St. Petersburg State Conservatory and also at the University of Music and performing arts in Frankfurt am Main, where he took the viola class from Tabea Zimmermann. At the same time he was doing his conducting training with Luigi Sagrestano.
Juri Gilbo made his conducting debut in 1997 and has since worked with numerous world-class soloists including Nigel Kennedy, Mischa Maisky, Vadim Repin, Sir James Galway, Igor Oistrakh, Edita Gruberova, Gautier Capuçon, Fazil Say, Martin Stadtfeld, Ute Lemper, Sergei Nakariakov, Giora Feidman, Simone Kermes, Gabor Boldoczki, Dmitri Berlinsky, Lilya Zilberstein, Michael Barenboim, Richard Galliano, Ksenija Sidorova, Nils Landgren, Francesco Tristano and many other well-known artists.
In addition, he has made a name for himself crossing borders between the most diverse styles and epochs from baroque to rock. In addition to great symphonic concerts and operas he has carried out projects with actors, musical stars, rock musicians, jazz musicians, masters of world music as well as film music and other well-received crossover projects.
He is a frequent guest in the most important concert halls such as the Berlin, Cologne and Munich Philharmonic Halls, Elbphilharmonie Hamburg, Leipzig Gewandhaus, Alte Oper Frankfurt, Zurich Tonhalle, Vienna Concert Hall, Teatro Real Madrid, Concertgebouw Amsterdam, Theater des Champs Elysées, Béla Bartók Hall Budapest, Jerusalem Theatre, Teatro dell'Opera di Roma, Teatru Manoel Malta, Teatro Solìs de Montevideo, Teatro Municipal de Santiago de Chile, Teatro Nacional de Costa Rica as well at numerous renowned international festivals such as Schleswig-Holstein Musik Festival, Rheingau Musik Festival, George Enescu Festival Bucharest, Festspiele Mecklenburg-Vorpommern, Istanbul Music Festival, Al Bustan Festival Beirut, Haydn Festival Seoul and others. In addition he is a regular guest conductor of various orchestras throughout Europe, Israel, Latin America, South Korea, Lebanon, China and Turkey.
In addition to his intensive international concert activities, he carries out high quality studio productions. This is how his CD, released by SONY MUSIC, with works by Carl Maria von Weber won the coveted "Editor's Choice" award from the renowned "Gramophone" magazine.
In January 1997, Juri Gilbo was named the Music Director and Chief Conductor of the Russian Chamber Philharmonic Orchestra St. Petersburg. Since 2019 is Juri Gilbo also Principal conductor and Artistic Director of the orchestra Philharmonia Frankfurt.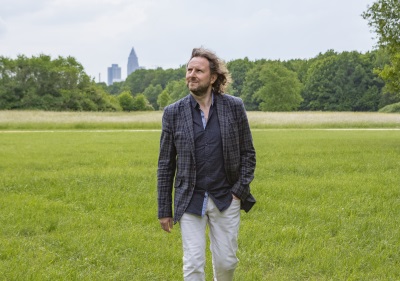 Reviews

"Juri Gilbo is undoubtedly a discovery and perhaps even the best,
that the renowned St. Petersburger School has brought to the
world in the last years! The concert was an unforgettable
experience of pure music!"
Berliner Zeitung
"Juri Gilbo's trademark is an almost inaudible breathtaking
pianissimo. Thus the stronger and louder is the well deserved
thunderous standing ovation."
Frankfurter Allgemeine Zeitung
"Finally there is a charismatic personality in front of the orchestra! Juri Gilbo captivates not only the public, but also the orchestra from the first tone and doesn't let up until the last moment! An evening of enormous artistry!"
Sueddeutsche Zeitung